Our History
The vision for Unbound began with siblings Bob, Bud and Jim Hentzen and Nadine Hentzen Pearce and their friend Jerry Tolle. Bob and Jerry were former missionaries who, while working in Latin America, witnessed the devastating effects of poverty on families struggling heroically to make better lives for their children. Guided by faith and rooted in Catholic social teaching, the founders envisioned a program that would invite people to partner with families to support, encourage and empower them.
1980s
Christian Foundation for Children is founded on Nov. 20, 1981. The five co-founders use their Christmas card lists, ads in Catholic publications and personal visits to local parishes to invite the first sponsors. First-year revenues total $14,000.
1982
The first programs are established in Colombia and Honduras.

Photo 1: Co-founder Bob Hentzen visits a coed school in rural Honduras, representative of the humble places where some sponsored children were educated in the early days, and continue to be today.
Photo 2: Children in Honduras at the time of our first programs there.
1982
Florelia Delgado in Bogota, Colombia, is the first child sponsored through CFC. Her sponsors are co-founder Bob Hentzen and his wife, Cristina.

Florelia was selected from a group of students at her school to be among the first sponsored children. Today she lives and works in Bogota and has two children.
1984
The elderly are included in the sponsorship program. A few years later, "Aging" is added to the organization's name to become CFCA.
1985
Sponsorship programs expand to Asia and Africa.

Photo 1: Co-founder Jerry Tolle greets children on a visit to Uganda in 1995.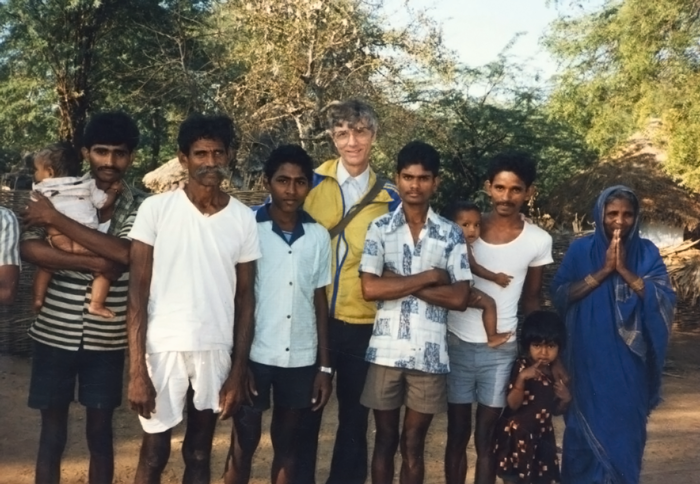 Photo 2: Co-founder Bob Hentzen on a trip to India around the time we began sponsorship programs there. Today, Unbound works in six countries in Asia and Africa.
1988
CFCA begins offering awareness trips with our first visits to Guatemala, allowing sponsors to see our firsthand and meet their sponsored friends.

A small group traveled to Guatemala in 1988 to meet sponsored friends and see our work firsthand. The program continues today, coordinating trips to 15 countries for nearly 1,000 travelers a year.
1991
The weekend parish visit program begins, sparked by co-founder Jim Hentzen, who saw the potential for sharing the work of CFCA in parishes across the country. Priests visit parishes to celebrate Mass, speak about our work and invite parishioners to sponsor. The program continues today.
1995
50,000 sponsored children and elders
1996
In March, President and Co-founder Bob Hentzen begins his 4,000-mile "Pilgrimage of Faith" walk from our headquarters in Kansas City all the way to Guatemala. Walking to show solidarity with the poor and marginalized, Bob walked alongside many in the Unbound community for parts of his journey.
1998
The scholarship program is launched to help with educational costs and leadership development for youth in secondary school, vocational training and higher education.
2001
Mothers groups and child accounts are established, with the first groups forming in India. Mothers groups provide a new level of accountability and support for the parents of sponsored children and their communities. The individual accounts allow for direct cash transfers — a model of assistance to the poor with proven impact.
2009
At age 73, Bob Hentzen picks up his walk where he left off, trekking 8,000 miles from Guatemala to Chile. The second walk takes Bob through 12 countries, where 182,000 sponsored friends and their families live, and lasts 18 months.
2013
The last surviving co-founder, Bob Hentzen, dies in Guatemala, where he made his home and was actively involved as the organization's president. As a worldwide community, we honor the memory of Bob and all the founders by continuing to bring life to their mission and vision.

Photo 1: Kansas City staff members march together to the memorial Mass for Bob at a nearby parish where he and his family attended when he was a boy.
Photo 2: In San Lucas Toliman, Guatemala, Bob's home at the time of his death, the community walks together to his funeral Mass.
2014
Our name is changed to Unbound, reflecting the limitless potential of those we serve and our commitment to help God's people free themselves from the bonds of poverty. Before his death, Bob Hentzen helps orchestrate this change, saying, "CFCA is our foundation. Unbound is our future."
2017
Agents of Change launches in communities around the world. The Unbound platform allows donors to support local, community-led solutions to poverty.
2021
Cumulative assistance sent to our programs around the world reaches $2 billion.